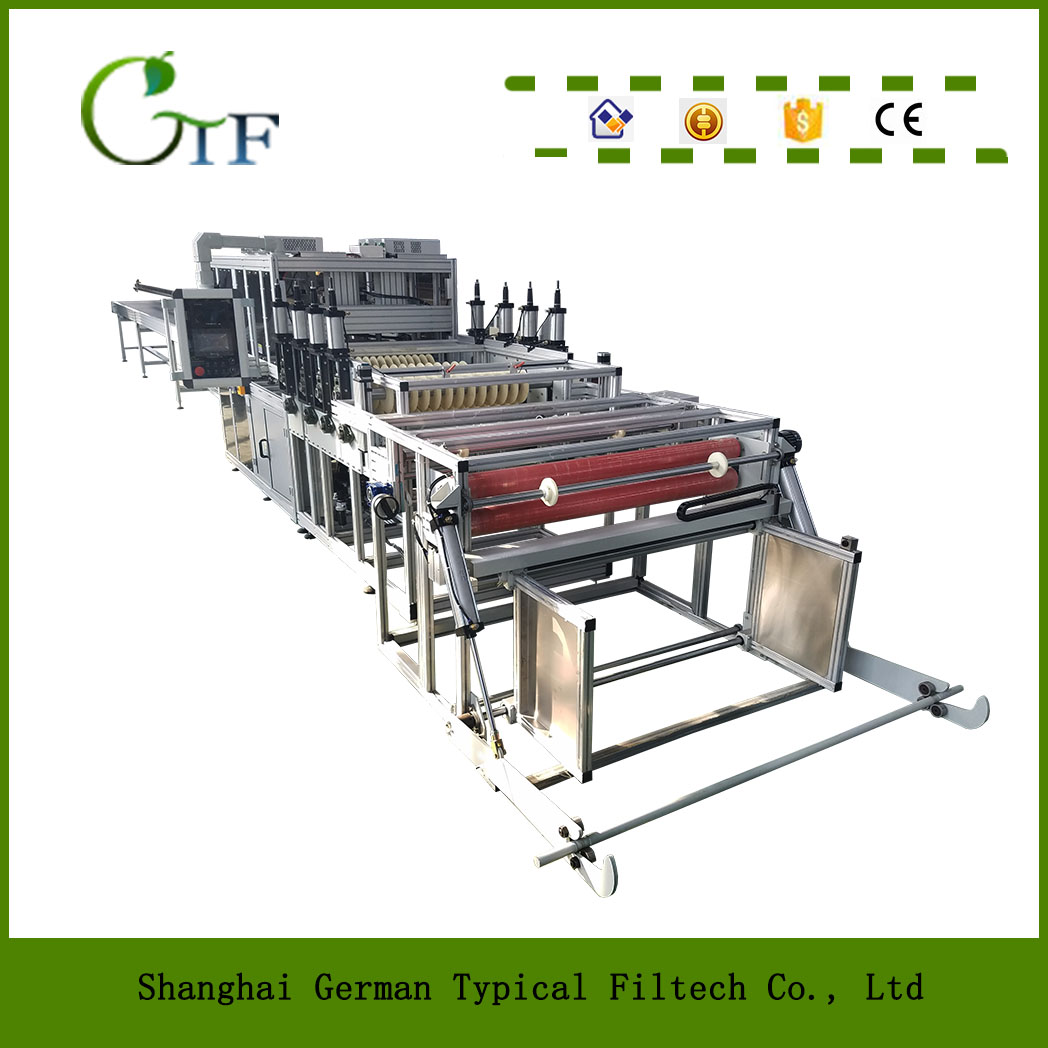 -Automatic star/pleated bag production line is special investigation and designed for star/pleated type filter bags. This machine largely increased the production quantity and save a lot of labor cost. The bag bottom and top length controlled by PLC is much precise.
-The machine consist by four group shaping rollers to insurance the raw material get into machine main part symmetrically and the pleated depth can be adjusted to meet different customers' requirements. This machine adopt to ultrasonic welding technology which makes the products more beautiful and welding point more strong. The technology of two groups ultrasonic system is from Europe and high quality parts decide the machine excellent working.
-Automatic star filter bag production line has largely increased the traditional way of manual work, it is the first choice to save labor cost, promote production quantity and products quality by star/pleated bag manufacturer all over the world.