Automatic Liquid Filter Bag Production Line -- Laser Cut Type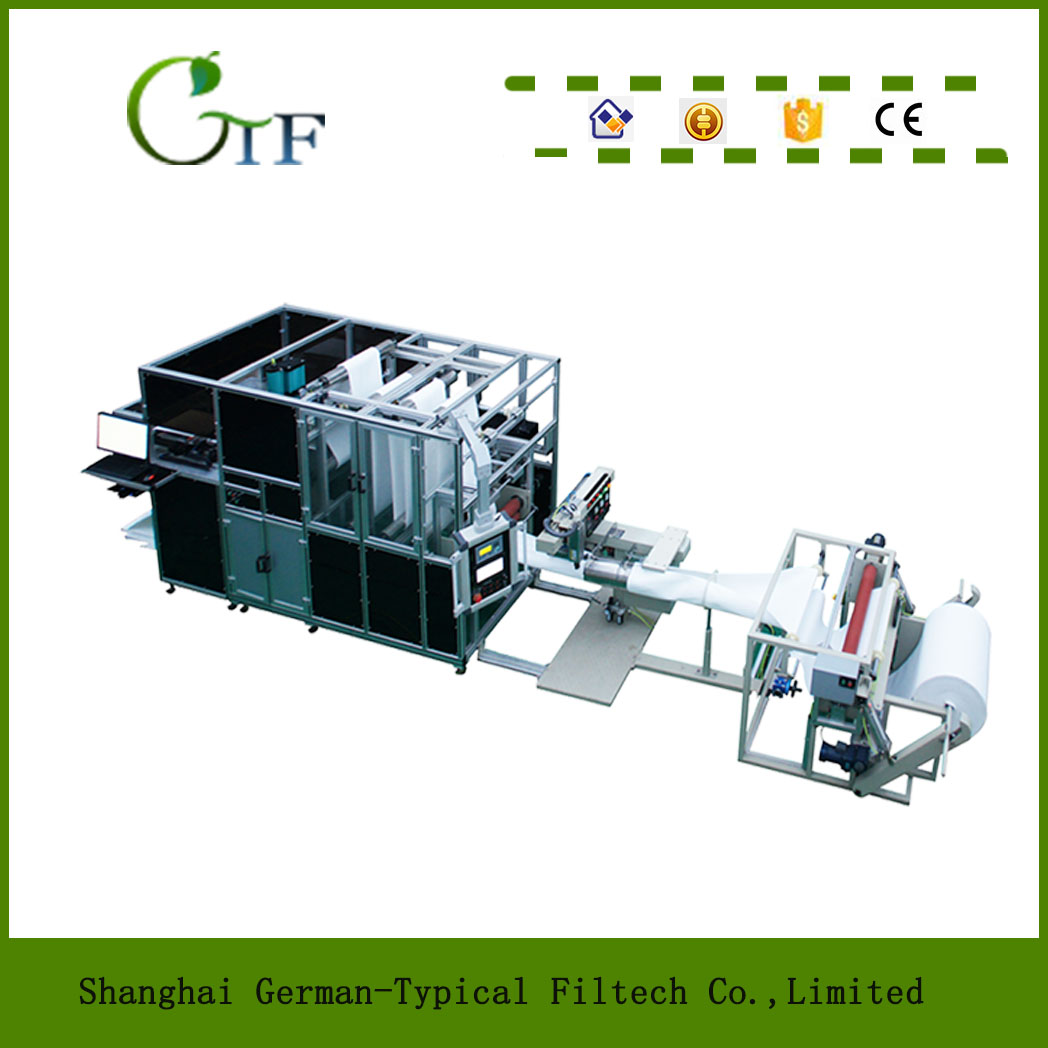 Laser Cut Type Liquid Filter Bag Production Line



Laser Cut Type Liquid Filter Bag Production Line with full aluminum alloy frame and full closed deign, high production efficiency, easy to operation and maintenance. No need knife mould to cut V,U and Straight shape, it saves time cost and increases the production efficiency.



This machine has 5 function part: Automatic Feeding Part, Hot Welding Head, Storage Part, Ultrasonic Part and Laser Cut Part.

1. Automatic loading fabric, automatic stop when fabric roll finished.

The auxiliary feeding roller working with motor, it can reduce the resistance when drawing the fabric; There are two electric control plates to prevent the fabric roll to sides and make sure the fabric roll still in the center when feeding;

2. The hot welding head is professional for tubular filter tube. It has independent air fan design to protect heater.

3. Storage part has tension control, manual and electric fix center function to make sure filter tube is more smooth and prevent fabric deviation.

4. The ultrasonic mould made by aviation aluminum with stable performance and long life. Power supply use the most advanced AFC Technology, it suit different size and shape mould. Computer monitor each program, highly adaptable and in-built kinds of protection system.

5. Cutting part consist of servo motor feeding system and laser cut system, it has a computer to operate the laser software.
Online Inquiry: