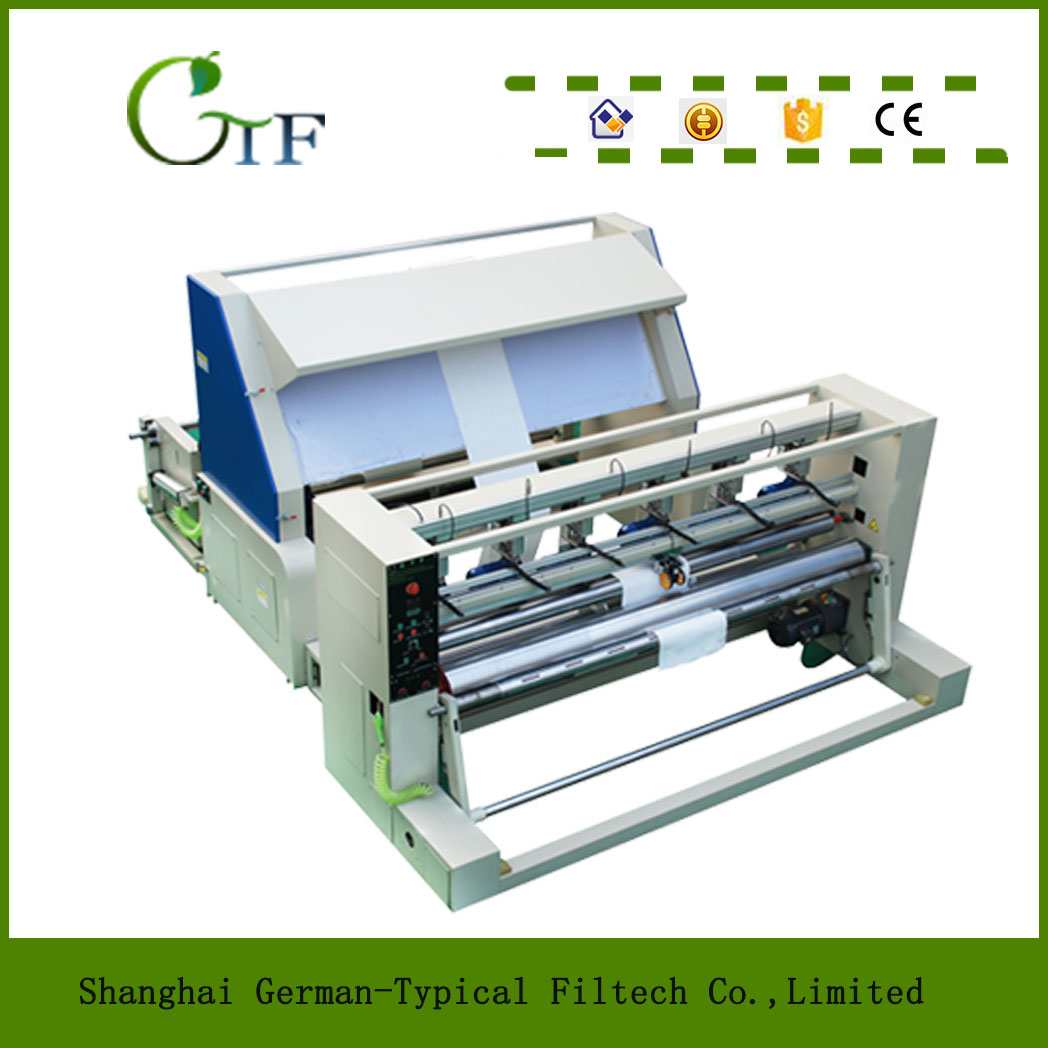 This machine is specially designed for wide fabric roll inspection and slitting.
This machine has 3 main parts:
1.

Feeding part: Length 2.5m, Width 0.8m, Height 1.1m.
The main function is feeding with tension and automatic rectify.
It with automatic load and unload. Oil hydraulic cylinder controlled by sensor, rail and wheel to rectify the transmission. Loading air shaft with force of friction control, tension can be adjusted.
2.

Inspection part: Length: 1.2m, Width 2.5m, Height:2m.. Backlit type is easy to inspect fabric.
3.

Slitting and winding part: With 6 piece knives (motor knife or press knife). Automatic load and unload can save labor and time.