3rd Generation Automatic Dust Filter Bag Production Line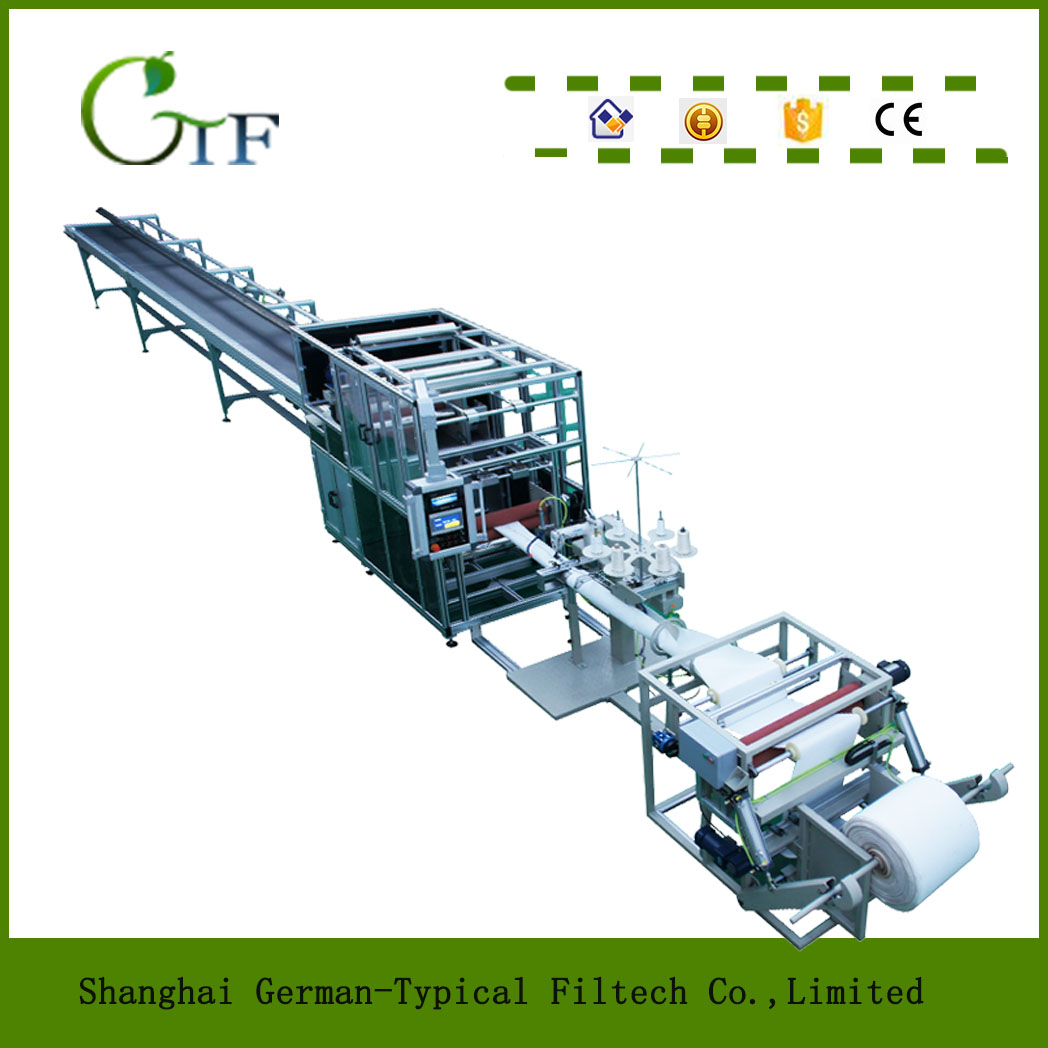 Third Generation Automatic Filter Bag Production Line is an upgraded version

1. The main part of machine use aluminum alloy.

2. The modified Juki Ms-1261 sewing head, tube holder and feed system is more stable; High speed sewing head with double timing belt to make sure the speed is much faster; PLC control the start and stop of sewing head, cooling needle and cleaning.

3. Feeding part has automatic loading, automatic fix center and electric control guard plate functions.

4. The whole machine controlled by servo and variable frequency, it is easy and convenience to adjust the speed.

5. Main frame has manual fix center and electric fix center function to prevent fabric deviation;

6. It has thread break sensor and fabric roll sensor, when thread break or fabric finished, machine stop automatically.

7. Automatic count and stop.

8. The tension of storage controlled by air cylinder, the tension can be adjust.

9. Feeding part with sensor control fabric feeding, make sure fabric feeding is more smooth.


The sewing head can change to welding head or sewing&welding all-in-one head.
Optional Extra Funtion:
a. Inkjet Printer
b. Woven Fiberglass Pre-shaping Function
c. Customized Function