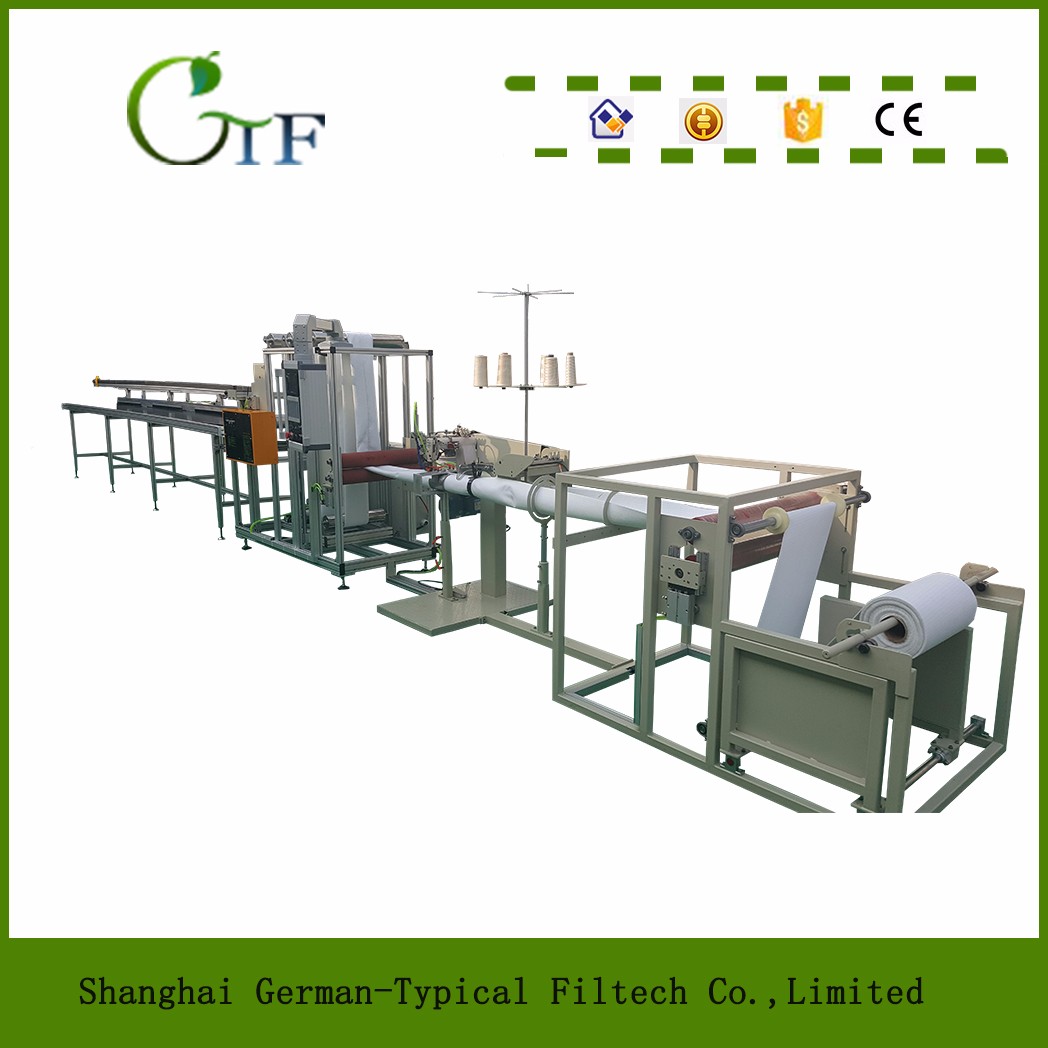 Automatic filter bag production line is for dust liter bag sewing,relative to manual sewing,the needle gauge is uniformity, diameter stability, non-warped is easy for put on filter cage. It can reduce labor cost and fast sewing speed can reduce labor intensity.
Application: Woven and Non-woven Fiberglass,Monwoven material like FMS, PPS, Polyester and etc.
Feature of Machine Assembly:
1.We modify original JUKI-MS1261,added a long arm and tube holder on it.
2.Intelligence operation system.
3.Import advanced length setting and speed reducer device for exact cutting.
4.Elaborately made, all details are meticulous designed by engineer
5.Most of components are import form Japan, America, and Germany
6.System running stability and long-time usage.
Automatic filter bag sewing production line has 6 patrs.
a.Feeding Part
b.Sewing Par
c.Storage Part
d.Cutting Part
e.Conveyor
f.Operation Panel


Auto filter bag production line has many advantages:
1.We adopted Japan famous brand sewing machine to fit for our production line.
2.We are the first machine which can sewing both woven and non-woven filter fabric well in China.
3.The high sewing speed of our machine save a lot of human cost and bring much convenience to customers.
The most important advantage of us is we can offer you the good service with best price on our machine.